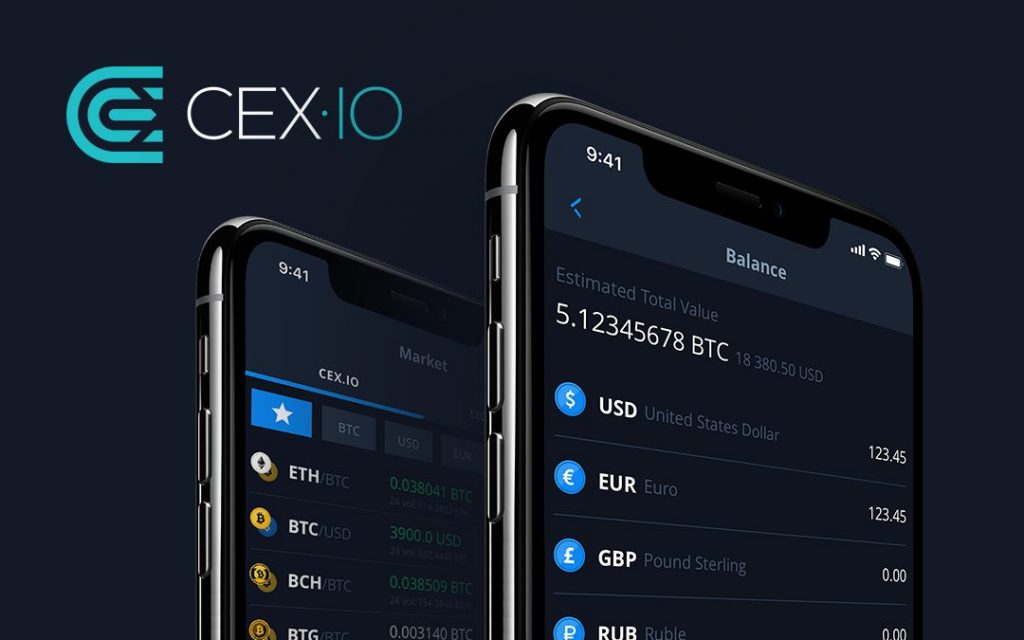 In our attempt to bring cryptocurrencies closer to the public, we work hard to give our customers access to crypto anytime and anywhere. The CEX.IO mobile app helps us do this.
Featuring nearly all the trading tools you could ask for, it allows you to buy and trade crypto in a few taps. Still, we are adding more useful features to improve the user experience. Here are a bunch of updates we have prepared this time around.
Price change indicator
For any trader, it is important to track and compare market movements over minutes, hours, days, and other intervals. In the CEX.IO mobile app, you can check price movements in charts by setting filters and swiping the candles.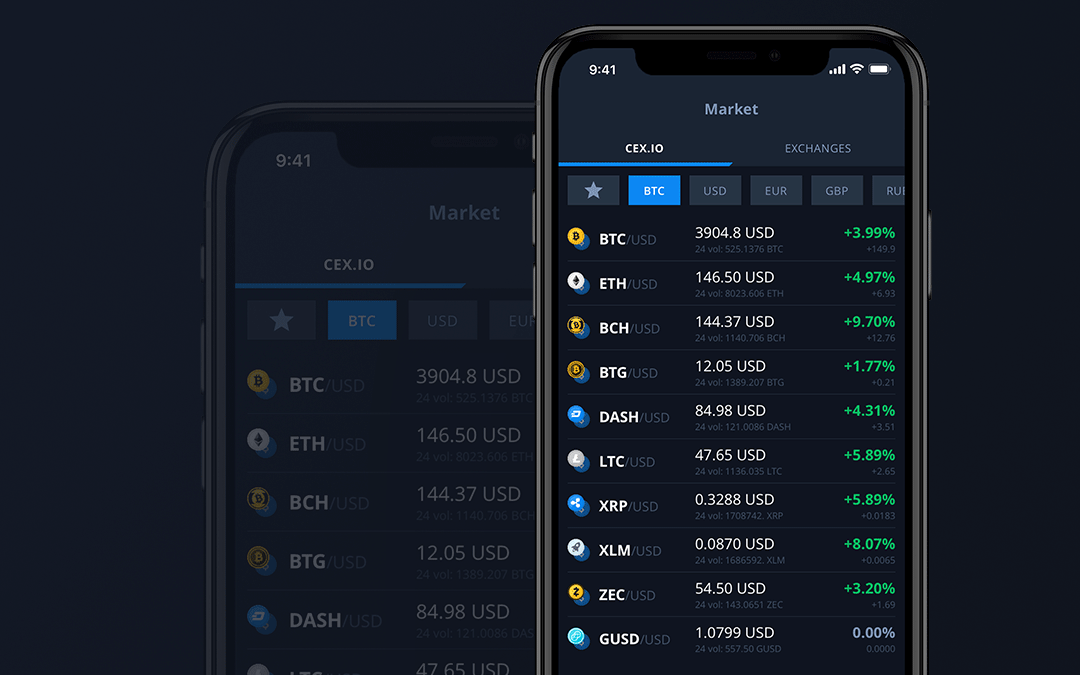 But now, it is even simpler and faster: a 24-hour price change indicator for the CEX.IO market gives you a clear recap of market changes. With the help of this indicator, you can estimate at a glance how trends have changed over the past 24 hours and make more informed trading decisions. We believe this new feature will make your on-the-go trading more convenient.
Estimated value
There are many cryptocurrencies on CEX.IO. But no matter what altcoin you are trading or holding, you may want to know how much your portfolio is worth in BTC or USD.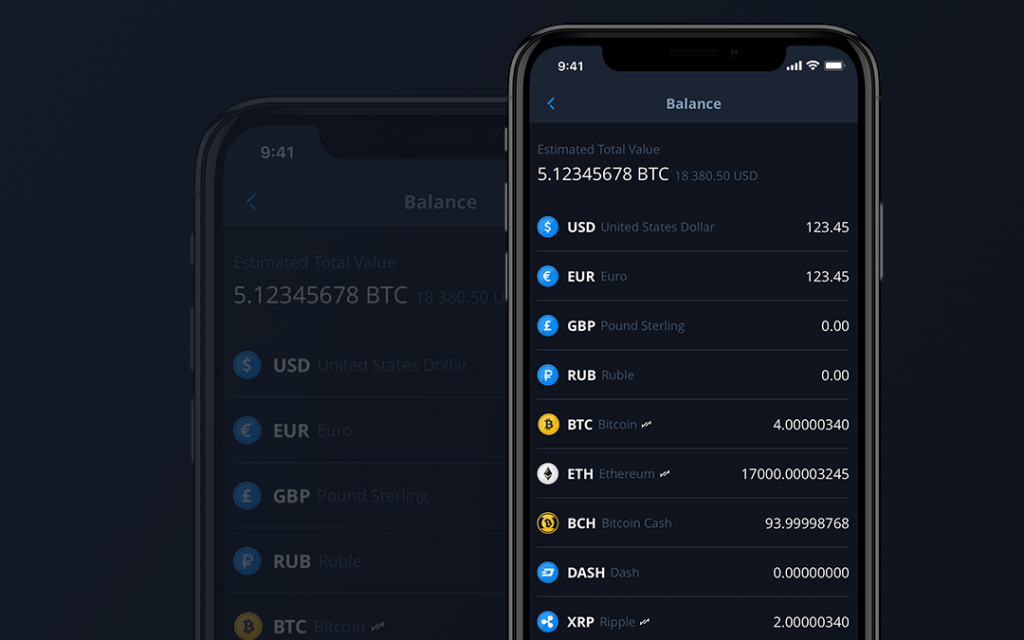 Now, you can see all your assets in BTC and USD equivalent in your Balance tab. This value is calculated based on the last market price and varies as the market price changes.
This feature will allow you to track even the slightest changes to your portfolio value and make quick decisions. We hope you like it.
Referral link
For your convenience, your referral link is now available in the mobile application. You can find it in your profile under the Referral Link heading.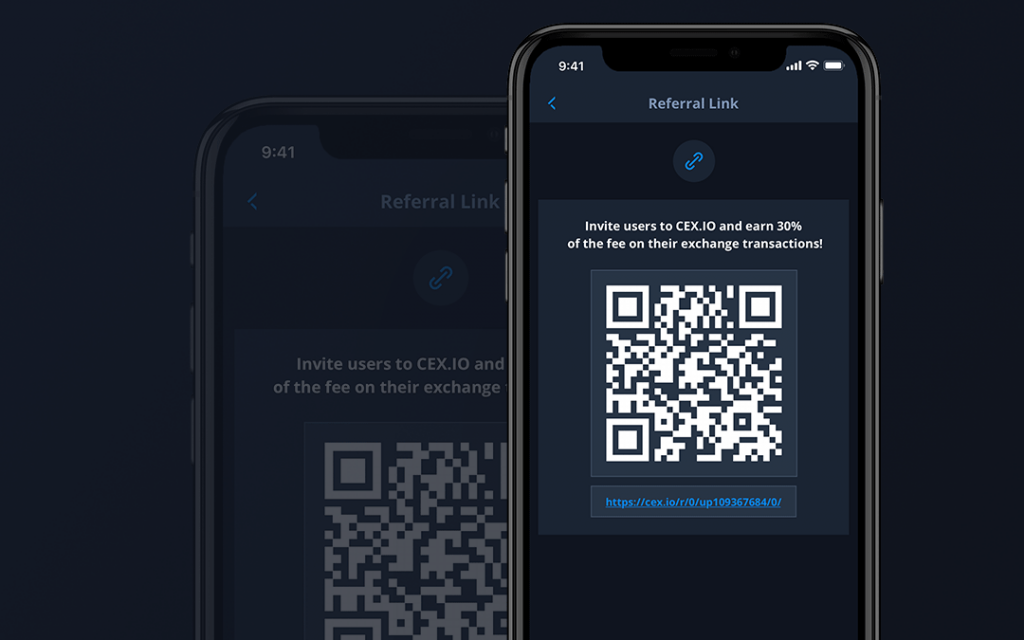 You can copy and share this link in just a few taps to earn on exchange transactions made by users you refer to CEX.IO.
Favorite pairs
We have also made it easier to select trading pairs. Pairs are now sorted by crypto and fiat currencies, so you can find your preferred pair without scrolling through the whole list.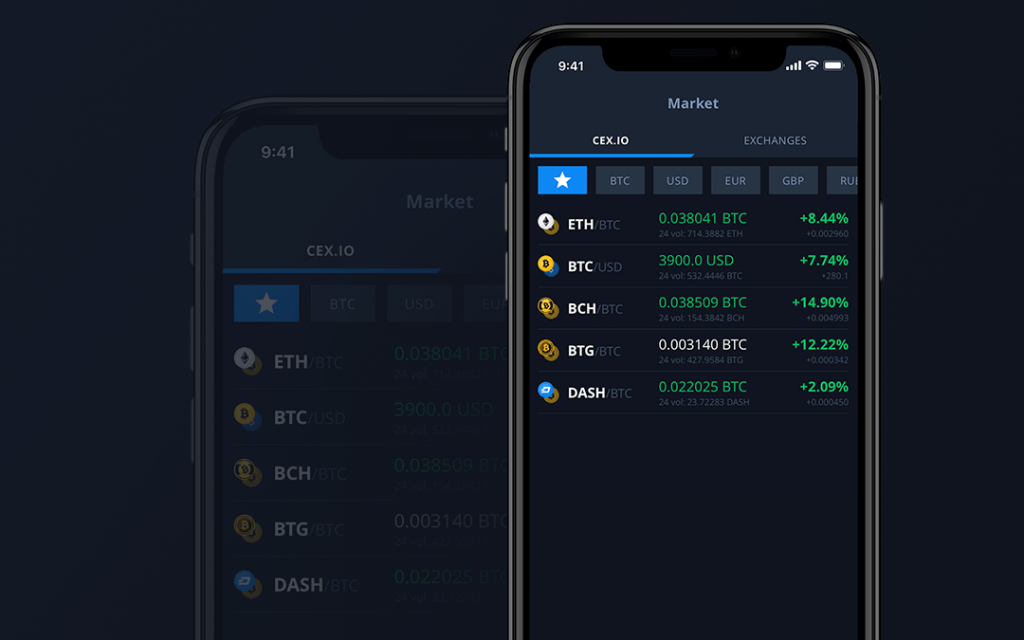 Additionally, you can pin your favorite pairs and access them even more easily from the separate Favorites tab. To do so:
choose a pair
press the star in the upper right corner.
The pair will appear in your favorites.
You can also rearrange the order of your favorite pairs using the edit option in the upper left corner on the Favorites tab.
We hope that these CEX.IO mobile app features will open more possibilities for your on-the-go trading.
If you still do not have CEX.IO mobile app, you can download it from the App Store or Google Play Store. It is free.
Stay tuned for more updates!